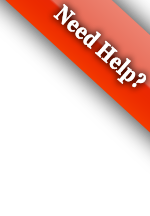 I need more than one page?

---

Yes you can, you can submit as many documents as you want, the sky's the limit.
So what do I do?

---

Its Simple, upload your Photoshop Document or PNG Files and we take your design and turn it into a rich and vibrant HTML / CSS website with whatever options you specify.
What kind of payments do you accept?

---

We use PayPal.com for our credit card processing, This is the safest and most secure solution.
Do you offer discounts?

---

We are here for the customer, so every web page after your first is only $79 dollars per page.
I need my blog or CMS to be integrated, can you help?

---

Template Coder is here for all your needs, we will integrate your design into any CMS or Blog.
What can you do to help me?
---
We take the hassle of programming away from our customers, we convert your PSD or design image into a beautiful XHTML & CSS masterpiece. We love to document code and make it very user friendly.
What type of format do you accept?
---
We currently accept PSD, Jpeg and ZIP/RAR files. Please be sure to include any fonts necessary.
Browser Compatibility?
---
We do testing and browser compatibility with all of the existing browsers: IE 7, FF3, Safari, Chrome. We also backward test for older browsers.
Do you have premade templates?
---
Yes, we have a Online Template Gallery where you can shop and download any website template of your choice.
Still Have Questions?
---
Email Us: contact@template-coder.com