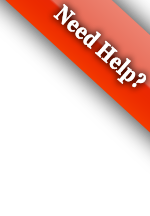 Enjoy our assortment of services and languages that we support and provide to you.
PSD to XHTML and Content Management
First page of XHTML CSS design

We will cut and slice your current PSD or image file and convert it into XHTML & CSS design. This is a complete CSS styled design written in organized, indented code.

Per page after your first!

After your first page we give you a great deal. From here you can get your complete site organized and written for you.

Wordpress Integration

You can enjoy Wordpress integration if you would like to integrate this into your cut and coded site.

Joomla Integration

With Joomla, theres no need for a web-admin or IT person to manage your site! Joomla allows you to modify your content whenver you want with an easy to use interface

Need it....Now?

We offer our products expidited, just change your delivery time to when you need it and we will let you know when you will recieve your product, ASAP - A-OK with us!